All Creatures Veterinary Hospital's Top 5 Blogs of 2020!
While 2020 had its ups and downs for New Yorkers, the pets of Brooklyn and beyond had a banner year! With so many home during the pandemic's lockdown and stay-at-home orders, pets of all shapes and sizes reveled in having their peoples home and hanging out.
Pet owners seem to have enjoyed this trend, too. Not only have there been plenty of laughs and snuggles with our fur-friends, but an increased opportunity to get to know our pets, their behaviors, and their health better, too.
We are grateful that so many of you turned to All Creatures Veterinary Hospital's pet blog for some insight into your pet's needs and quirks, and hope you enjoy a glimpse of our top 5 most-read pet blogs this year!
Our Top 5 Blogs of 2020!
#5 PET SEPARATION ANXIETY IN A STRANGE NEW WORLD
The last couple of months have been unbelievable in many ways. The good news, for pet owners anyway, is that they didn't have to shelter in place by themselves, and the companionship offered by their sweet pets really hit the spot in these times of shock, despair, fear and sadness.
#4 LEARN FELINE BODY LANGUAGE, UNDERSTAND YOUR CAT BETTER
We would get so much more done if our human communications hinged on subtle expressions, sleek movements, and specific flicks of appendages. Cats are, unlike us, very efficient in their use of the eyes, ears, fur, body positioning and of course, their tails to convey exactly what they're thinking and feeling. From fright to pleasure, suspicion to affection, feline body language is incredibly adept at communication.
#3 IT'S A JUNGLE IN THERE! ENGAGING YOUR INDOOR CAT IN PLAY
The benefits of keeping your feline companion strictly indoors don't need much of an explanation. With shelter from the elements and protection from disease and injury, indoor cats are simply safer.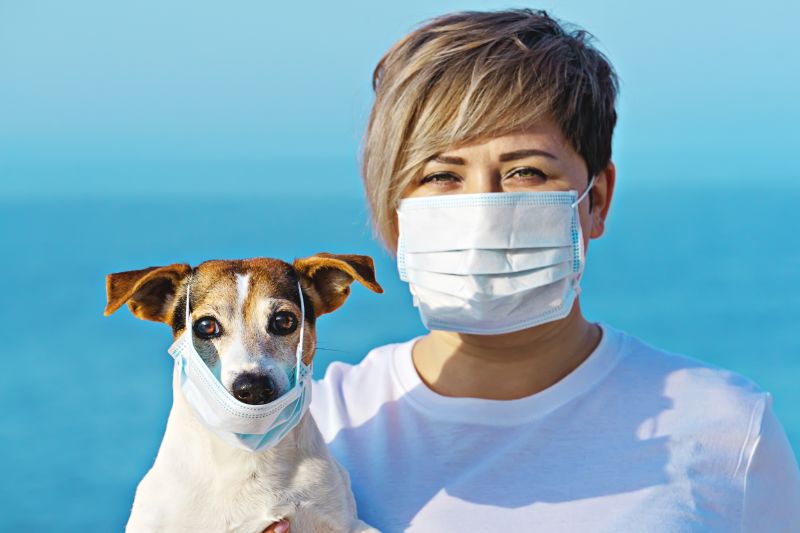 #2 THE ADVANTAGES OF ULTRASOUND IN VETERINARY MEDICINE
As diagnostic capabilities grow more robust in veterinary medicine, their effects can be seen in more accurate diagnoses, earlier detection of disease, and a greater understanding of the health and well-being of animals. One of these amazing tools we use often at All Creatures Veterinary Hospital is the ultrasound.
#1 STINKY PAWS: WHY DO MY PET'S FEET SMELL LIKE FRITO'S?
Most of us don't enjoy getting up close and personal with our pet's body odor. Even the cleanest among them still has that unmistakable doggie or kitty smell. But if you have ever gotten a whiff of your pet's feet, you may have noticed something peculiar about it. That's right! They smell like corn chips.
From All of Us, to All of You, Happy Good Riddance to 2020!