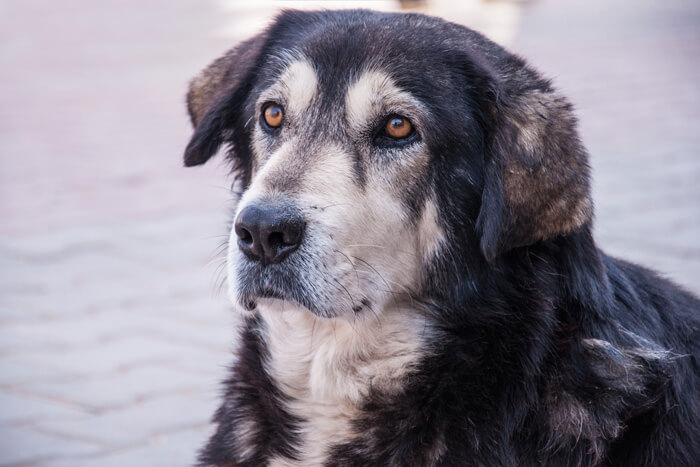 All creatures Veterinary Hospital of Brooklyn is dedicated to enhancing the quality of life for every senior pet. This final stage of your pet's life can be one of comfort and joy for you, your animal companions, and every member of the family. Our senior program is steeped in compassion and respect for the life of every aging pet in our care.
Our Philosophy for Senior Pet Care
Quality of life is our guiding principle for senior pet care. Modern protocols typically recommend wellness exams twice a year, for early identification of developing problems. Addressed early, these age-related concerns can be diagnosed and treated, and the patient made more comfortable. With proper care, your pet can remain vigorous and happy throughout this life stage.
A personalized wellness plan is created for each senior patient, taking into account various factors:
Breed
Type
Health history
Weight
Physical condition
Lifestyle issues
Changes that have occurred since the last visit
Care is designed to support optimal physical condition, provide overall comfort, and maximize longevity.
Support for Senior Pet Owners
Our guidance to pet owners is based on a relationship built on extensive discussion, an understanding of your needs, and mutual trust. From issues surrounding pain management to end of life decisions, our consideration of your needs and the quality of your pet's life is equal and paramount. We provide you with whatever information necessary to make appropriate decisions about your pets' care, with additional access to helpful resources in the community and online.
Aging Cats Deserve Extra Care
Many cats are now able to live comfortably into their late teens and early twenties with proper care. Aside from vaccinations, parasite prevention, dental care, and proper nutrition, regular visits to the vet can help delay—or even prevent—the deterioration and suffering associated with age-related conditions. In working to provide a more friendly practice, our hospital and staff take very specific steps to create a relaxed, comfortable environment for your feline companions.
Generally speaking, older cats are placed in these categories:
Mature or middle-aged = 7 to 10 years old (44 to 56 in human years)
Senior = 11 to 14 years old (60 to 72 in human years)
Geriatric = 15+ years old (76+ in human years)
Each of these age groups face specific challenges. Our positive approach to cat care supports longevity and improved quality of life for your feline companions.
For guidance in every aspect of caring for your senior cat, the American Association of Feline Practitioners offers this excellent handbook: Friends for Life: Caring for Your Older Cat.