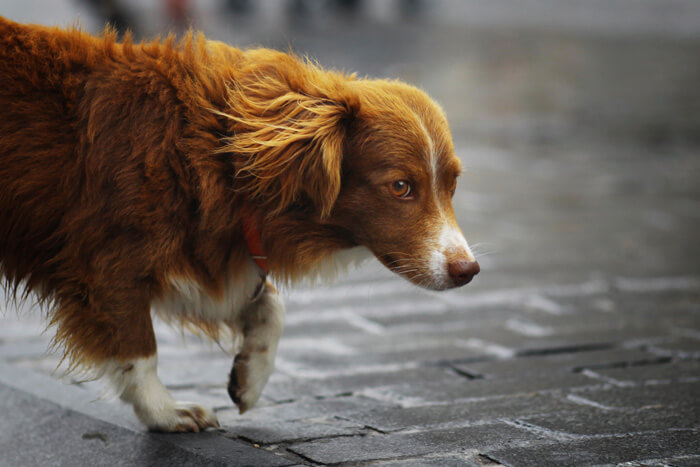 Veterinary acupuncture is an alternative treatment that offers our patients improved healing and substantial relief from pain, without invasive techniques or side effects. All Creatures Veterinary Hospital of Brooklyn offers acupuncture treatments for your pets, performed by a certified veterinary practitioner.
Veterinary Acupuncture for Pain and Healing
Acupuncture is the art of inserting fine needles into specific points on the body, to create a therapeutic response. We recommend this holistic therapy to treat a variety of disease conditions including neurological conditions, arthritis, cancer, inflammation, and spinal pain.
While acupuncture is often quite effective on its own, we often use this alternative therapy in combination with other medical treatments for optimal results.
How Acupuncture Works
Acupuncture is one way we help the body to heal itself. There are multiple responses in the body that occur during acupuncture treatments, including:
Improved blood flow and oxygen to tissues
Muscle relaxation
Release of pain relieving and anti-inflammatory substances
Studies show that the needles stimulate nerves, sending impulses up the spinal cord to the brain. These impulses cause a release of endorphins, serotonins, and other chemicals that block pain and promote well-being in the patient.
In addition, improved blood flow allows the body to eliminate enzymes and inflammatory chemicals that result in pain. This therapy stimulates a natural healing response in the patient.
Benefits of Acupuncture Therapy
Acupuncture can be safely used for a variety of veterinary illnesses and conditions. We use acupuncture successfully in controlling pain and stimulating the diseased part of the body to heal itself. Unlike pharmaceutical treatments, acupuncture offers no side effects.
If appropriate, we may recommend that this therapy be combined with a variety of alternative and traditional treatments, from nutritional therapies, to prescription medications, or even surgical procedures.
Consult with our veterinarian to determine if acupuncture may benefit your animal companion.