*Disclaimer*: If offering these treats to your dog, make sure to avoid adding spices and herbs as these often lead to GI upset.**
As pet owners, we are often warned about what foods not to share with our pups but sometimes it is hard to resist those puppy dog eyes. Here are 15 foods you can share with your dog!
Keep in mind that all dogs are different and just like people some dogs could be allergic to certain foods. Always try new foods in small amounts and watch for any side effects.
Oatmeal

Peanut Butter

Chicken

Yogurt

Carrots

Broccoli

Green Beans

Pumpkin

Eggs

Salmon

Cottage Cheese

Apple Slices

Cheese

Sweet Potatoes

Rice
You can make your own dog treats with these ingredients and more. Check out our DIY Dog Treats board on Pinterest for recipes! Enjoy these treats with your dogs this Winter and remember to always treat in moderation.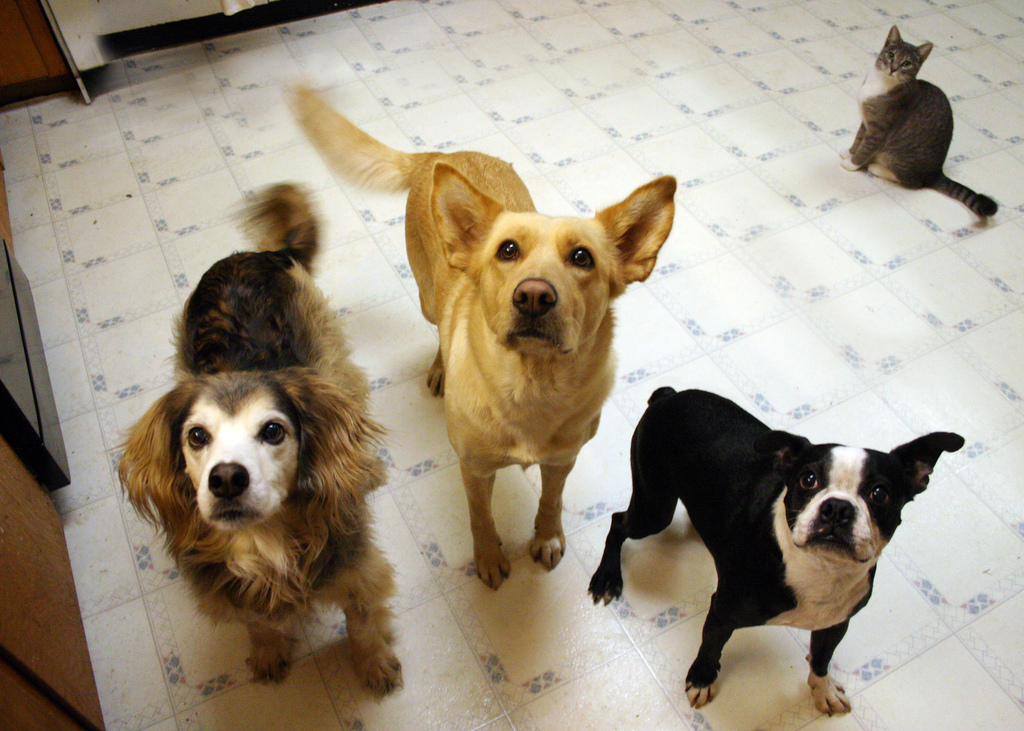 How To Greet A Dog
You know that feeling you get every time you see a new dog? That somewhat uncontrollable urge to run over scoop that pup up and snuggle it for hours. As tempting as it may be, think about it from the dog's point of view, scary right? If a dog sees you as a threat they may feel like they have no choice other than to bite. Here are some tips on how to greet dogs in a non-threatening manner.
– Always ask the dog's owner
– Do not make direct eye contact
– Approach the dog slowly
– Get down on their level
– Wait for them to approach you\
– Pet gently
– Pay attention to their body language
Have you ever considered that pain can be managed without drugs or surgery? 
At All Creatures Vet Hospital of Brooklyn we are a Companion Animal Laser Therapy Pain Relief Center.
http://www.litecure.com/companion/for-pet-owners/
Drug Free.  Surgery Free.  Relief for your pet.
How does it work?
Laser light is delivered to the affected area by a non-invasive hand-  piece.  This Class IV laser light induces a biological response within the cells called "photo-bio-modulation" which leads to reduced pain, reduced inflammation, and increased healing speed.  During treatment your pet may feel gentle soothing warmth.
What does it treat?
Many common chronic and acute conditions can be helped with Laser therapy. 
To name a few:
-Arthritis
-Wounds
-Degenerative Joint Disease
-Post Surgical Healing and Pain Relief
-Dermatological Disorders
What are the treatment protocols?
Treatment protocols are unique to each patient and condition.  Upon an initial Veterinary assessment, a plan will be created which will vary in time, complexity and cost.  Often times, laser can also be used to enhance other treatment plans recommended by the Veterinarian.
Staff Thoughts:
What is your favorite thing about performing laser therapy?
"I really enjoy being able to see the progress in older pets becoming more mobile and comfortable."
-Kimmy